Mediator Profile: Martin I. Reisig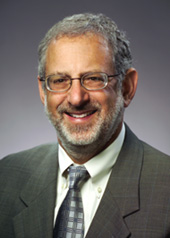 Martin I. Reisig is a full time mediator and former adjunct professor of Advanced Mediation at the University of Detroit Mercy Law School. Marty is included in The Best Lawyers in America and has been honored to be included in Michigan Super Lawyers for alternative dispute resolution.
Marty is the past President of the Oakland Mediation Center, where he is also a volunteer mediator. He is a past chair of the Oakland County Bar Association's Alternative Dispute Resolution and Criminal Law Committees, and recipient of the Oakland County Bar Association's Distinguished Service Award for 1998, and Leon Hubbard Community Service Award for 2003. He served on the Michigan Supreme Court Alternative Dispute Resolution Task Force which proposed the new rules for alternative dispute resolution in Michigan.
Marty's legal career puts the highest value on integrity, fairness and balance. In his different roles he has strived to treat clients and opposition with both respect and an open mind. Marty is an optimist who cares deeply that every contact with our various dispute resolution systems be a positive experience.
Marty has frequently written articles and spoken on various topics of mediation, criminal law, treatment courts and restorative justice. Marty was a founding member of the Oakland County Adult Drug Treatment Court. He is a former Appellate Defender, Federal Defender, and Chief of the Economic Crime unit of the U.S. Attorney's Office for the Eastern District of Michigan and private defense lawyer. He was the first Michigan lawyer honored to be elected to the American Board of Criminal Lawyers. He is a member of the Michigan Gideon Task Force which is working to improve indigent representation. Marty is a member of FAMM (Families Against Mandatory Minimums) and a recipient of their Justice Leadership Award for 2003. He is a former member of the Board of Common Cause Michigan. Marty is a graduate of Oakland University and Wayne State University Law School. In addition, his memberships and accomplishments include:
Background
Education:
1967 • Oakland University, BA with Honors (Political Science)
1970 • Wayne State University Law School, JD - Selected for National Moot Court Team and chosen as school's Outstanding Oralist, Robert S. Marx Award
Work Experience Highlights
Martin Reisig named 2015 Detroit Area Lawyer of The Year for Mediation. Best Lawyers in America
Martin Reisig named 2013 Detroit area Lawyer of the Year for Mediation and Arbitration, Best Lawyers in America

1997 - Current • Private practice as a mediator assisting in resolving a wide range of disputes including personal injury, malpractice, civil rights, contract, business partnership, and employment issues. Since 1991, he has been a neutral evaluator for the Wayne and Oakland County Court programs. He has also been an Arbitrator and Mediator for NASD Security Disputes. He served as President of Oakland Mediation Center from 2004-2005. Served as Chair of the OCBA ADR Committee in 2004. Honored to be included in peer selected Best Lawyers in America and Michigan Super Lawyers for alternative dispute resolution.

1985-97 • Private practice with emphasis on "white collar" criminal defense (health care, tax, and government programs). Martindale-Hubbell AV rating. First Michigan lawyer to be elected as fellow to American Board of Criminal Lawyers (1987).
1978-84 • United States Attorneys Office - Chief Economic Crime Unit. Evaluated cases for prosecution, prosecuted major cases; a recipient of Justice Department special commendations for successful prosecution of tax, Medicaid, bankruptcy, and corruption cases.
1972-74 • Federal Defender's Office - indigent representation, trial and appellate in Federal Court.
1971-72 • State Appellate Defender's Office - research, brief writing, oral arguments before Appellate courts.
Current Professional Assocations
American Bar Association
Alternative Dispute Resolution Section
State Bar of Michigan
Alternative Dispute Resolution Section
Oakland County Bar Association
Alternative Dispute Resolution Section (Past Chair)
Oakland Mediation Center
Board of Directors (Past President)
Association for Conflict Resolution
Member