ANNOUNCEMENT: due to Coronavirus concerns and frankly the conveniences which parties are finding, I am happy to conduct mediations via Zoom or if all are vaccinated in person
Listed Best Lawyers in America • 2006-2022 Tier 1 in Mediation and Tier 1 in Arbitration (top 2% of Law firms), • AV (highest rating) Martindale Hubbell • Former Adjunct Professor of Advanced Mediation • 100's of successful mediations

Welcome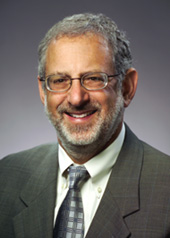 Since I began mediating in 1997, I have been guiding "learning conversations" which result in better listening, clearer understandings and mutually acceptable resolutions. I am committed to doing everything possible to ensure that you and your client have a positive experience and come to an acceptable agreement.
Lawyers help their clients resolve problems. As a Michigan mediator, I am dedicated to assisting lawyers and their clients toward the peaceful, efficient and respectful resolution of difficult matters.
Extensive trial and appellate experience gives me a realistic understanding of the costs and potential emotional stress that could be faced if the case goes to trial. My academic experience in teaching advanced mediation, evidence, trial practice and legal ethics adds to that depth of knowledge.
I believe in the importance of exploring all reasonable solutions in pursuit of a settlement, and will work tirelessly to assist you and your client.
Recent News:
2006-2022 Best Lawyers Best Law Firms (U.S. News and World Report) Tier 1 in Arbitration and Tier 1 in Mediation (top 2% of law firms)
Martin Reisig named 2015 Detroit Area Lawyer of The Year for Mediation. Best Lawyers in America
Martin Reisig named 2013 Detroit area Lawyer of the Year for Arbitration, Best Lawyers in America
Martin Reisig receives Annual Wade Hampton McCree, Jr. Award for the Advancement of Social Justice


Martin Reisig Michigan Mediator